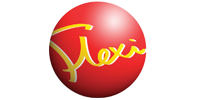 With the ability to work in aisles as narrow as 1642mm, Flexi trucks are a great option if you are looking to create more space or storage capacity in the warehouse.
Compared to the conventional moving mast reach truck, a Flexi Euro for example creates upto 30% more storage space within an existing warehouse. In addition, Flexi's do not require any extra clearance between the floor and the first pallet rack beam, to account for the reach truck stabilising legs.
As well as this, Flexi works outside as effectively as an electric or gas counterbalance truck. With one truck doing the job of two, double handling is eliminated, enabling Flexi to cut handling costs by up to 50%.